CHEQ
soft

™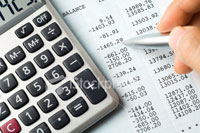 Free on your PC with Internet connectivity!
FREE SIGN UP, NO INVESTMENT, NO MONTHLY FEES, NO COSTS REQUIRED, NO RISK POOL
CHEQ Processing, LLC. announces a unique FREE service that lets you pay over 10,000 billers on behalf of your customers.
CHEQsoft™ offers Payday Lenders and Check Cashers an easy and inexpensive way to make more money. From your PC, simply log in to access the CHEQsoft™ user-friendly interface and process electronic bill payments to over 10,000 billers, charge wireless refills and prepaid debit cards all on one easy-to-use system. Merchants earn instant commissions by setting and keeping the transction fees.
CHEQ
soft

™ Benefits
No Application, Annual, or Monthly fees.
No minimum transactions required.
Earn instant commissions, set your fees, and keep them on the spot.
No Credit Check approval.
No Agent proximity restrictions.
Pay one low price to all billers.
No biller-dictated fees (DirecTV™, Dish Network™, Nextel Partners™, Sprint™, AT&T Mobility™, T-Mobile®, Alltel™, Cavalier™, Verizon™ Wireless and others).
No regulated consumer payment fees. You charge whatever you want and keep the difference on the spot.
Process and pay multiple bills at once – all on the same receipt.
Automatic bill payment batches. Simply submit when done and it's done!
Store and retrieve receipts electronically – no paper receipts.
Lets you pay over 10,000 billers, including credit cards.
Available on both PC and Terminal programs.

CHEQ
soft

™ Technology

CHEQsoft™ lets you:
Store and retrieve customer account information with as little as a phone number.
Quickly process multiple payments at once without re-entering customer information. Transactions take seconds, and the system detects invalid account numbers.
Pay over 10,000 billers in the system for one low price. Express Pay is available for utility, phone, cable bills and many more for same-day posting.


Available on POS Terminals
Available on VeriFone and Omni Terminals
Process payments from your existing
POS Terminal
There's nothing to buy or lease and no
monthly fees
VeriFone Requires a one-time download set-up fee of only $10