OfficeCHEQ™ - Back Office Conversion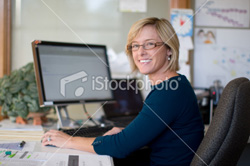 OfficeCHEQ™ is the electronic conversion of paper checks received through the mail or from a drop-off location for the payment of good or services.
Checks received from a drop-off location or from the point of sale are converted into electronic check transactions though a Back Office Conversion (BOC) operation. The Electronic transactions are then processed through the Automated Clearing House (ACH) network as Back Office Conversion (BOC) transactions or through the Fed as a Check 21 item. If the customer's check is drawn on a non-participating financial institution, the item is processed as an Image Replacement Document (IRD).
Both the image and the MICR data from the converted checks are transmitted via a secure FTP site to the CHEQ Processing Center daily, as needed.


Office

CHEQ

™ Benefits
No need to run checks to the bank for deposit
Easily Centralize Payments from Multiple Locations
No need for a change from your current bank relationship(s)
Eliminates NSF Return Item Bank fees on all consumer Non-Sufficient Items
No Agent proximity restrictions.
Lower Deposit fees
Eliminate Resubmission Fees
Archived Images serve as proof of payment
24/7 access to Images, Deposit and Return detail
Instant access to Archived Images
Simple and economical to implement and utilize
Faster availability of Funds
Built in Security
Automatic Recovery process on all returned items

Office

CHEQ

™ Process

Paper Checks are scanned and converted into electronic items as a BOC. The Image of the check, the MICR Data Line and the amount of the transaction are used to create the electronic file of BOC / IRD transactions.

The batch files are then transmitted to the CHEQ Processing Center where they are processed through the ACH network as BOC transactions or through the Fed as Check 21 transactions.

The image of the check will serve as both the proof of payment as well as the instrument in the recovery process of any returned item.


Office

CHEQ

™ Facts

OfficeCHEQ™ or BOC is the latest process in the electronic conversion of all paper payment types. New rules now allow billing centers and merchants, who receive payments for goods sold or services rendered, the ability to convert ALL paper items into electronic items giving them the ability and benefits of electronic deposits.


Office

CHEQ

™ Solution

OfficeCHEQ™ provides companies with a complete solution to process all paper payment types electronically. At anytime during the normal operations of the AR department, payments are captured using a scanning device. The captured images and MICR data are then placed in an ACH file as BOC or sent to the FED as Check 21 transactions.

Once per day the ACH file is uploaded to our CHEQ Processing Center to be processed and deposited electronically into the designated bank account.

All returned items are automatically forwarded to our CHEQ Recovery or eRecovery Processing Center(s) for a fast and efficient method of recovering returned items.