Mail

CHEQ

™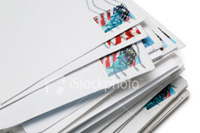 The receipt of a CHEQ™ at a lockbox (point of receipt) that will be converted to an electronic CHEQ™ transaction and processed through the Automated Clearing House (ACH) network as an Accounts Receivable Conversion (ARC) transaction or through the Fed as an Image Replacement deposit (IRD).
The CHEQ™ is converted to an image and MICR data file to be transmitted to our CHEQ™ Processing Center the same day.


Mail

CHEQ

™ Benefits
Easily Centralize Multiple Location Deposits
No More Daily Re-deposits of Returned Checks
No Change to Your Current Banking Relationship

CHEQ

™Image Captured as Proof of Payment
Eliminate All NSF Returned Item Fees With

eRecovery

™
Instant Access to

CHEQ

™Image Copies
Instant Access to Daily

CHEQ

™ Log
Easy to Use and Implement
Lower

CHEQ

™ Deposit fees
Lower

CHEQ

™ Re-deposit fees
Faster Availability of Funds
Built in Security Management


Mail

CHEQ

™ Process

The consumer is informed that their CHEQ™ will be converted to an electronic transaction and debited from their Account.

The MICR line of the CHEQ™, the image, and the transaction amount are used to form the electronic ARC or IRD transaction.

MailCHEQ™ takes a digital image of the CHEQ™ to serve as the legal proof of payment for the purchase. The Image is also be used in the eRecovery™ collection process.


Mail

CHEQ

™ Solutions

MailCHEQ™ conversion allows your company to process and deposit all of your mailed in payments electronically. At the end of each day, the captured CHEQ™ information will be placed into an ACH file as an ARC or IRD entry. Then once a day, MailCHEQ™ will deliver the deposit electronically to the bank through our CHEQ™ Processing Center.